The new Lightnite blockchain game will reward you with Bitcoin and NFT while you play it. If you are into cryptocurrency and blockchain and love to spend your time playing video games, this is the ideal game for you.
LightNite is a Fortnite clone, it is a battle royale game with minimalistic low-poly cartoonish graphics. The big difference though is that you can earn bitcoin and NFT playing this game. Granted, you need to be a better player than most to actually earn anything as the game rewards you for defeating your opponent, and the defeated player loses their rewards. At the moment the beta version, launched in August 2021 is available.
This game has become very popular in a very short time, exactly because of the extremely popular battle royale system of gameplay and the fact that players are rewarded Bitcoin and NFTs which have real value on the Elixir market.
How much can you earn playing Lightnite?
At the moment the profits are not very great, but cryptocurrency keeps gaining in value and the NFTs which are rewarded when you kill your opponents could potentially have great value in the following months or years. This is why we recommend you to start playing the game while the beta version is available and be among the first players who will receive the valuable NFTs.
At the moment you can earn by killing your opponents in the multiplayer mode or by playing the single player COVID-19 survival mode in which you will be rewarded with 100 Satoshis and one to three NFTs. Meaning that you can actually earn 800 Satoshis and 24 NFTs in 24 hours.
Other methods of earning are competitions organized by Satoshi's Games, the creator. If you are in the team that wins the competition you get 12.500 Satoshis, or if you are the player with the most kills you gain 12.500 Satoshis and a premium NFT from the limited collection.
Here is how one player's wallet looks like after just one week of testing this game: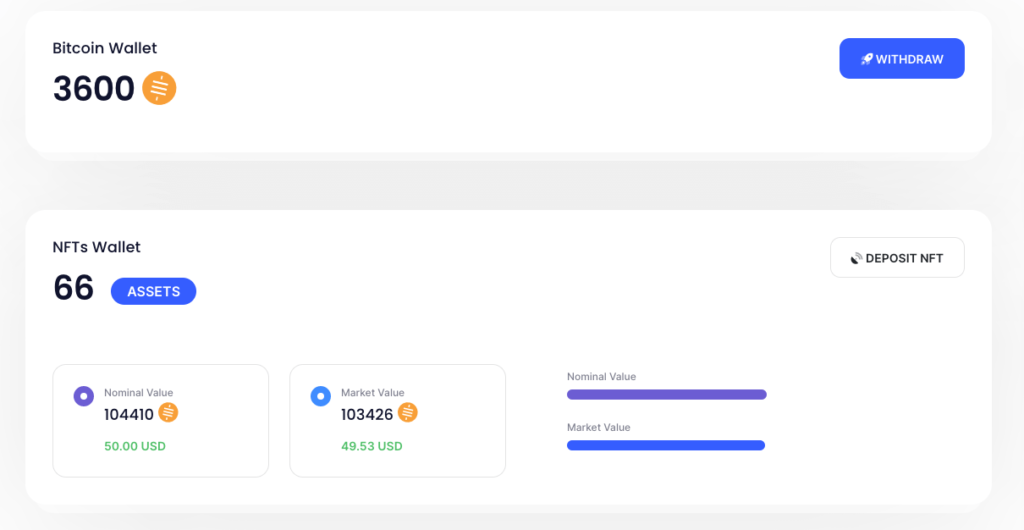 If you want to play the beta you will have to pay though, the price is 20 USD. Or you can wait for the full release and play for free. The download link can be found here https://lightnite.io/
In any case, join the Lightnite discord community and find yourself a squad. https://discord.gg/S6ttDxj
See you in the game!